LIVE | 4 WEEK | SPRINT LIMITED SPOTS AVAILABLE
WORKSHOP
LAUNCH
SPRINT
Launch & deliver a successful Mini Workshop in record time
JOIN THE WAITLIST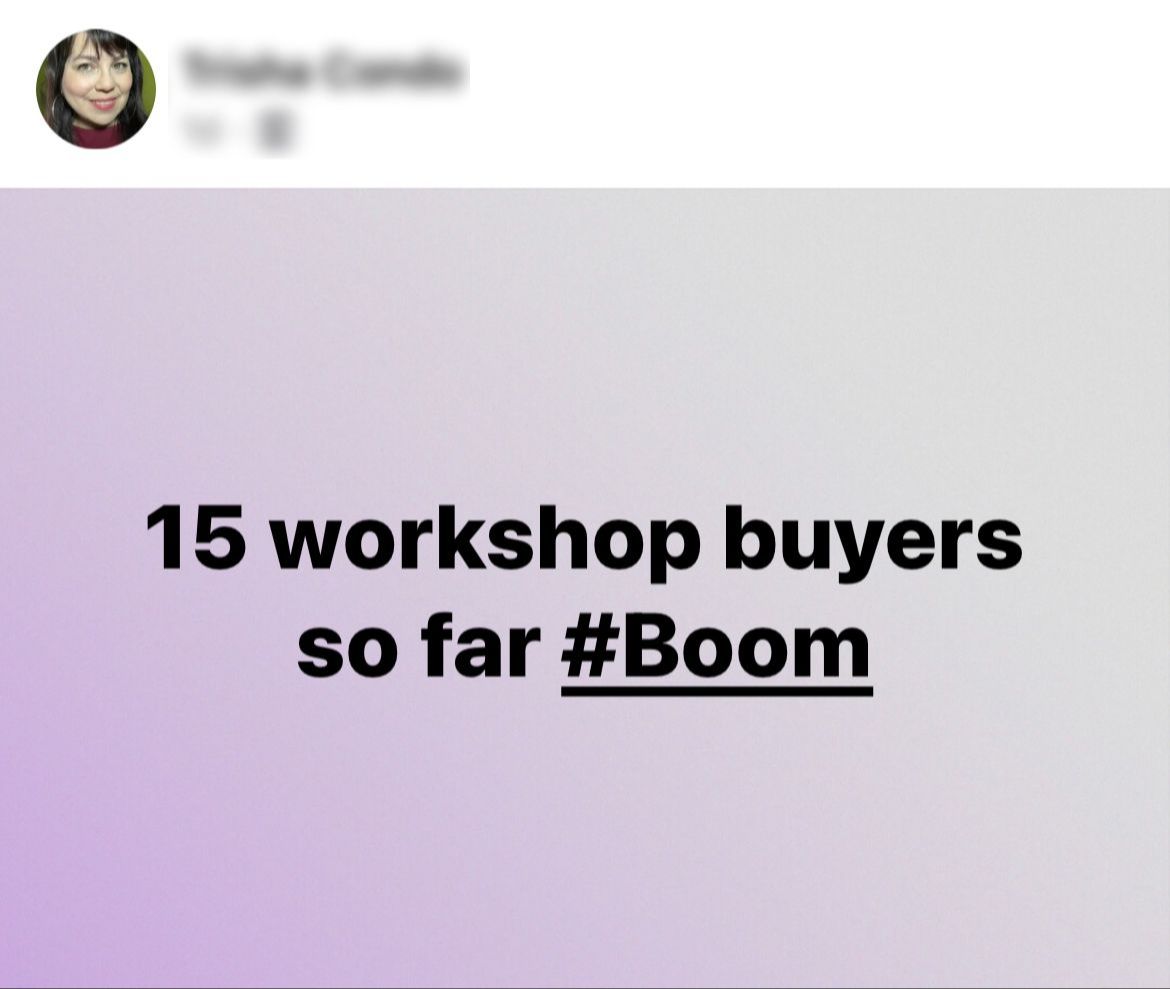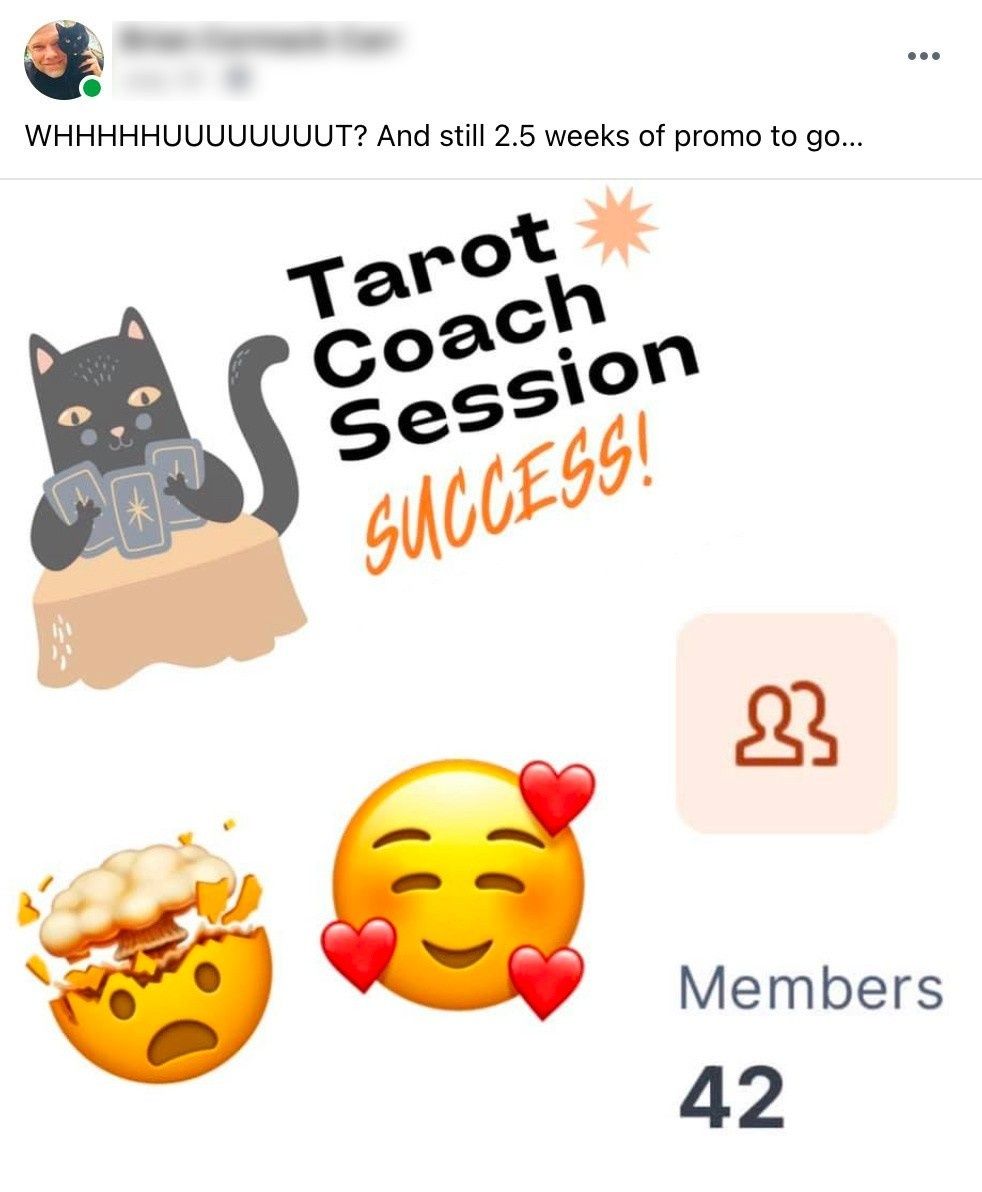 01
Find the perfect workshop topic for your audience & goals.
02
Build a checkout page that gets people excited to sign up.
03
Use our templates to write all your promo content in an hour or two.
04
Create a Mini Workshop presentation you're proud of (we'll give you slides).
05
Manage your workshop launch logistics with our simple checklists.
06
Host a successful live Mini Workshop that gets your buyers real results.
ACTION
On each Monday of the sprint, you'll receive weekly action items that you can complete in an hour or two.
We'll give you written instructions, example screenshots, and fill-in-the-blank templates to make implementation a breeze.
ACCOUNTABILITY
You'll have access to a private pop-up group where you can start discussions, celebrate milestones, and swap tips with other sprinters.
Plus, there are weekly check-ins to keep you on track & lots of opportunities to win prizes!
ACCESS
This is the only place to direct help from us and our whole team.
Submit questions, get real-time guidance, and show up for live Q&As with Sarah and Justin (or catch the replays on your own time).
---
HEAR FROM FELLOW SPRINTERS
SUCCESS IS THE ONLY OPTION
Here's how we're going to make sure of it:
A proven start-to-finish process (we've done the trial and error for you)

Action steps that involve actual work (not just watching videos and making plans)

Templates for every step, so you don't have to do anything from scratch

Examples, checklists, and tech tutorials so you never get stuck or lost

Extra momentum & encouragement from other sprinters
DO NOT JOIN IF YOU'RE NOT GOING TO TAKE ACTION
It's fun to watch inspiring videos, brainstorm cool ideas, and make elaborate plans.
But that's not what this offer is about.
Every piece of the sprint is designed to help you get out of your own way and take imperfect action — to "get the dang thing done" as we say.
We literally give you everything you need. The only thing we can't do for you is the work itself.
If you're not going to actually do the work (as minimal as we've made it), please skip this offer as there are no refunds.
I've bought your Mini Workshop Magic training. How is this different?
Mini Workshop Magic includes all the same basic info about how to launch a workshop. But this sprint takes it to the next level! There's weekly action items to keep you on track, an active community for support and accountability, and live Q&A calls with Sarah & Justin. Plus, you'll get resources to make every step easier — checkout page tutorials, promo post templates, editable workshop slides, and more.
Do I get instant access to everything when I sign up?
Nope! This is a LIVE sprint and we'll release the content one week at a time. This makes it easy to stay in action mode & impossible to get overwhelmed. Plus, there's lots of fun momentum since everyone's working on the same things at the same time.
What if I can't make it to the live calls?
Don't worry! Whether you're living in a different time zone, juggling your own client calls during the day, or balancing family stuff…we designed this sprint for you. You'll be able to access the weekly action items, written instructions, and downloadable resources inside the Sprint Hub. Log in there and go through the core content at your own convenience.
And for the weekly live Q&A calls, you can submit questions in advance and watch the replays right away, or whenever it works for you. Easy. :)
I've launched a mini workshop before. Will this still be helpful?
Lots of people have used this sprint to launch their second workshop or relaunch a new version of their original workshop! You'll get a bunch of templates, scripts, and checklists to make the launch process super simple. You'll get live accountability. And you'll get to launch your workshop alongside a bunch of other awesome business owners!
Will I need a bunch of software & tools to launch my workshop?
Absolutely not! You'll need a Zoom account to host your live workshop session and you'll need a way to accept registrations (we've got a free tool we recommend). That's it. :)
Will you help me build an audience that I can sell my workshop to?
Nope. This sprint is 100% focused on launching, and that means you'll need an existing audience. Good news, though: you don't need a huge following. We've helped dozens of business owners launch successful workshops to tiny audiences. As long as you have a few hundred people who are engaged & interested in your work, you're good to go.
I'm not sure what I would teach in a workshop! Should I still join?
It can be tricky to pick a workshop topic if you do a wide range of things in your business. But we'll help you! We've got a step-by-step guide for coming up with workshop topics, and you'll have an awesome workshop idea by the second day of the sprint.
I have one more question! How can I contact you?
We'd love to hear from you! Reach us via email, at [email protected]. We reply to emails from 9am - 4pm ET, Mondays through Thursdays.